Sellers
Stress Free Selling
The D.W.E.L.L Method
Remember when you bought your first home? You were so excited! It was perfect! That was then, this is now. You may have come to the point where you your current home is just not working for you. Maybe you need a master downstairs, an office, or extra bedrooms. I know that making the decision to move comes with many questions and stressors.
I created my D.W.E.L.L Method to ease your mind and give you the answers and support you need. With my signature process and experience, you will feel confident in your decisions and will have the best partner and friend working with you! Download your copy now!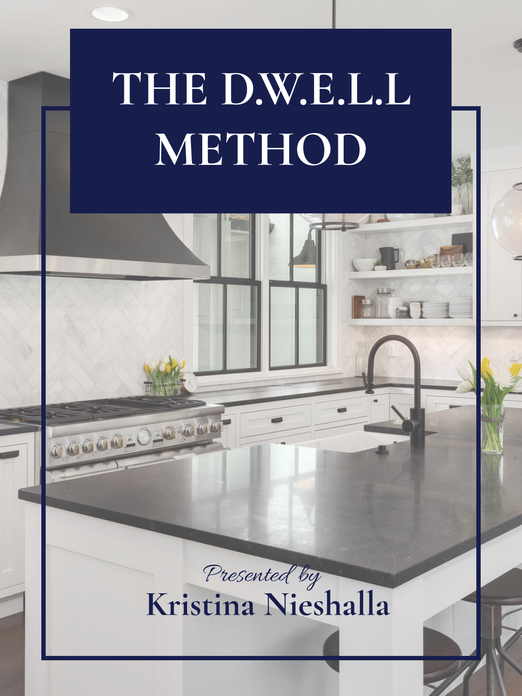 The D.W.E.L.L Method
By Kristina Nieshalla
Seller Checklist
If you are looking for detailed steps to inform you of what you can expect in the Selling Process, download my exclusive Seller Checklist! It's completely normal to have fears and questions. This checklist, along with my Buyer's Guide will help you to move forward with confidence!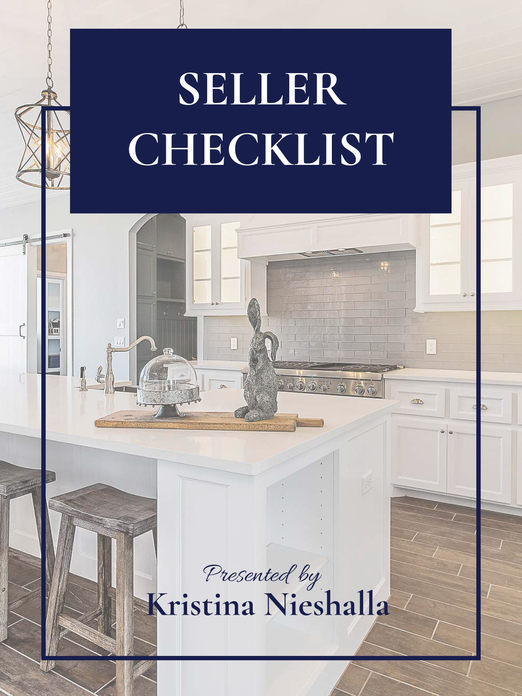 Seller Checklist
By Kristina Nieshalla
Three steps in selling a home

Develop a Strategy

Work Together to Make a plan

List, Leverage Options, and Lead
What Will My List Price Be?