Buyers
Buy with Confidence
Buyer's Guide
Buying a home is one of the biggest decisions you will ever make! I will be with you every step of the way. I've created this exclusive Buyer's Guide based on my years of experience. In it, you will learn more about me and how we will work together and there is even a section for me to learn more about you! It includes tons of tips and a step-by-step walk through the entire process, along with descriptions and definitions of all the terms you will soon be encountering.
Print it out, take a look, and then let's meet and get the process started! The knowledge and support you receive will give you comfort. It will remove any stress that you may have felt in the past and give you confidence for the future!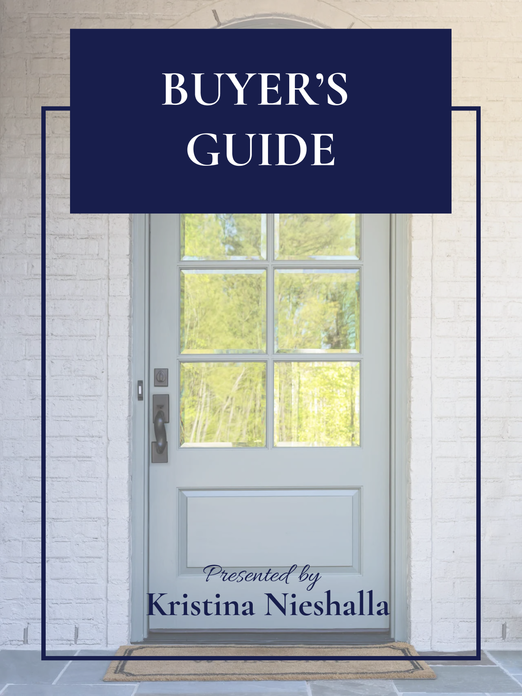 I will be with you every step of the way.
Free Buyer's Guide
Buyer's Guide
by Kristina Nieshalla
Buyer Checklist
If you are looking for detailed steps to inform you of what you can expect in the Home Buying Process, download my exclusive Buyer Checklist! It's completely normal to have fears and questions. This checklist, along with my Buyer's Guide and my guidance will help you to move forward with confidence!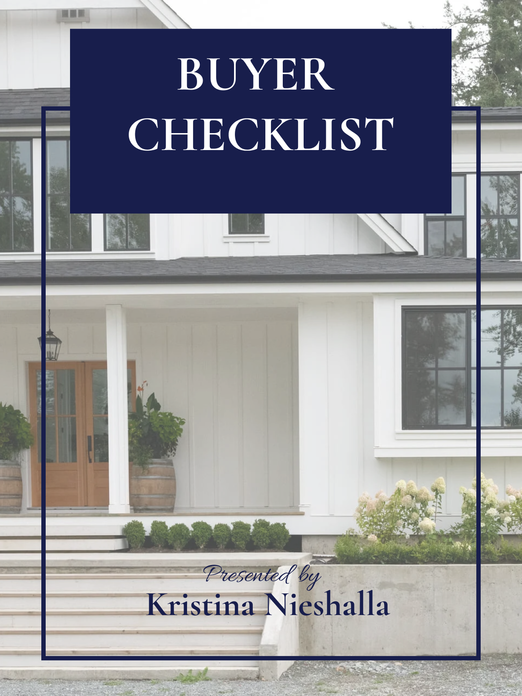 Buyer Checklist
By Kristina Nieshalla
Here are the first 3 steps in the Home Buying Process

Develop a Strategy

Make a Plan

Execute a Search